CBD Therapy for your Pet—Introducing our Pet Product CBD Drops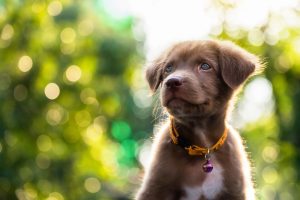 Pet parents may want to use DaCrema Botanicals Pet Product CBD Drops to enhance their animal's well-being. Our Pet Drops can help with issues like anxiousness, destructive behaviors, joint pain, skin problems, and depressed mood. DaCrema Pet Product CBD Drops are an all-natural, safe and effective formulation for everyday use.
Consider the benefits:
High concentration. Two drops provides convenient and accurate dosage (3mg per drop).
Free of THC. THC in any quantity is NOT recommended for pets.
Coconut oil base (MCT oil). MCT oil not only helps an animal's skin, coat, and digestion, but is a recommended treatment option for these issues.
Easy application. CBD pet drops can be used in food, on a treat, or topically on the skin or outer ear.
All form of mammalian life has an Endocannabinoid System (ECS).
The Endocannabinoid system (ECS) is the most prolific cell signaling system in all animals going back to the jellyfish. In fact, it is involved in all aspects of cell life. The ECS is composed of the cannabinoid receptors CB1 and CB2, the endocannabinoids which are produced within the body, and the enzymes associated with endocannabinoid utilization. CB1 and CB2 receptors are found on the surfaces of all animal cells in different densities. CB1 receptors are most abundant in the central nervous system while CB2 receptors are most abundant in the peripheral nervous system.
Researchers have discovered that dogs and cats have a higher concentration of endocannabinoid receptors in their nervous system than humans, meaning that your pet could benefit from CBD even more than you!
Discover the DaCrema difference for your pet